Why Online Reputation Management Matters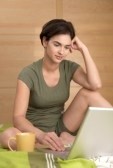 "It takes many good deeds to build a good reputation,
and only one bad one to lose it"
Benjamin Franklin
A recent research shows that 75% of online users are more likely to click on a negative search result than on a positive. Because of social media it is now easy for everyone to publish and broadcast negative content.
How would you protect your name, your business and your reputation?
Rankur is a tool for monitoring, measuring and analysis of online content. It supports your online reputation strategy by finding the important content, identifying the sentiment in text, monitoring influencers in online communities, alerting you on time when significant events occur.
Rankur offers value added services for Online Reputation Management. They include everything needed to manage your online presence:
analysis of current situation and building a strategy
proactive reputation building
search engine optimization for content, link building and more
mitigation of negative and hateful content
blog articles writing, video presentations
professional web design
accounts creation and maintenance in social media
Consultancy and in-depth analysis