RANKUR – A COMPLETE TOOL FOR SOCIAL MEDIA MONITORING AND ONLINE REPUTATION MANAGEMENT
Rankur is your affordable toolbox for social media intelligence and digital reputation safeguard. It provides intelligence for brand management and media monitoring.
Click on the options on the right to discover the highlighted features.
REQUIREMENTS
Rankur is a web application. All you need to use it is a connection to the Internet and modern browser or browsing device. Some of the charts require Flash Player to display.
HOW TO START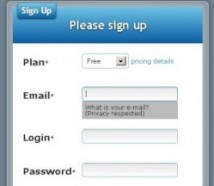 All you need to start using Rankur is to choose a plan from the pricing page, including our free plan, and sign up in less than a minute. The interface is simple, ambient and intuitive. See the sections below to learn how to get started with the advanced features.
MAIN FEATURES
Saved searches are your monitoring terms, handled by Rankur's Search Manager. There are several predefined types of searches, like brand PR, personal PR, hospitality industry, topic search, website links tracking, and copyright monitoring. Rankur includes advanced search tools like word proximity, logical expressions, word similarity, and more.
read more…

Mentions comprise all texts on the Web that are relevant to your search. These are the opinions shared about your brand, name or product. Rankur lets you explore, organize, and engage directly with key influencers from your dashboard.
read more…

Rankur performs demographic analysis of your audience by geo-location, age, gender, and positivity towards your brand, name, and/or search topic. All statistical data is bound to the timeline chart and displays how sentiment and audience change over time.
read more…