A couple of great social media conferences are coming soon – check them out!

The Next Web Europe will cover various topics on the latest web trends. More than 3500 people will take part in TNW. Among the speakers of the conference will be Pieter van der Does, Werner Vogels, Neelie Kroes and David Allen. The schedule is still in a progress of crafting. There will be 4 stages – red, blue, green and yellow, so you can choose to register according to your business interests. Special attention will be paid on early-stage startups with ten Boost Sessions for two days (check the green stage).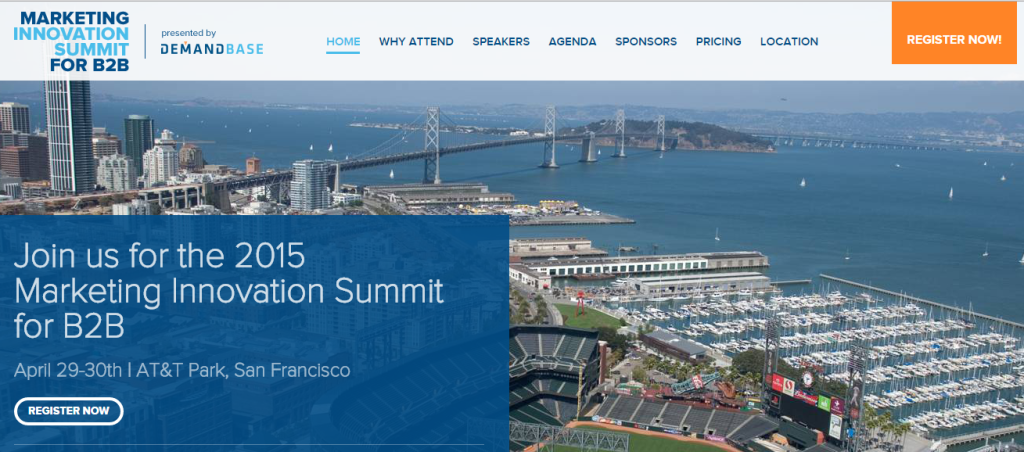 The conference is focused on B2B marketing – concepts, analytics, strategies, best practices in the field, successful brands. In addition, it will take place at a baseball stadium for much more inspiration and fun. One of the most important advantages of the conference is the opportunity to network with B2B marketers in the industry. There is a list of the companies which will attend this year's Summit. Speakers will be Adam Blitzer, Megan Heuer, Michael McLaren, Heather Zynczak, Holly Bounds and others.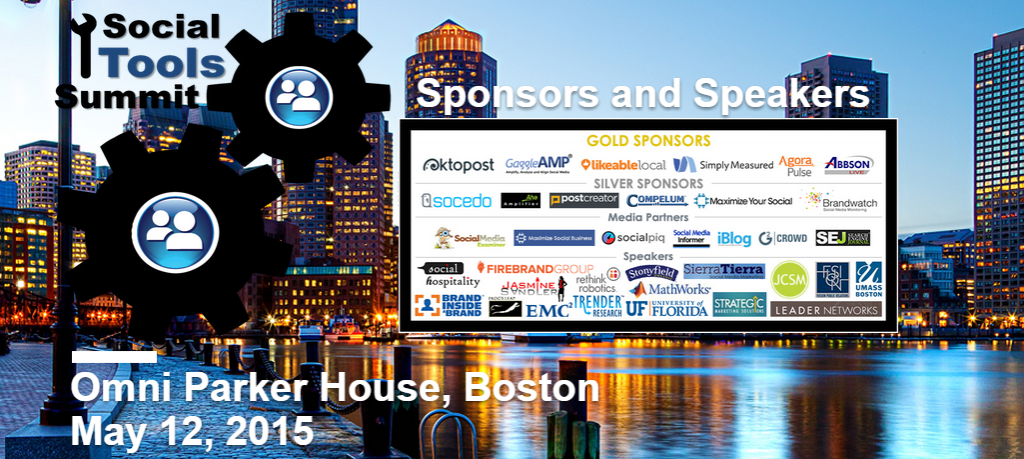 The main focus of the Summit is how to increase the ROI of social media through implementation of various business tools. There will be a Trender Panel (a group of users) involved in some of the sessions. The agenda includes the topics of optimization of the workflow with social media dashboards, best practices in social listening and monitoring, building a social advocacy program, social media analytics tools, content marketing and more. Some of the key speakers at the Social Tools Summit will be Neal Schaffer, Brian Mahony, Emeric Ernoult, Ron Schott, Nicole Kroese, Tanya Donnelly.

This year's theme of the camp is "Social integration". The attendees will learn how to create effective social media strategies which integrate all components of digital marketing. The Social media camp gives the opportunity to provide social media coaches for new participants. The schedule consists of sessions in social media trends, omni-channel marketing, brand culture, crowdfunding, social media ROI, influencer marketing and much more. Some of the main speakers will be Marc Stoiber, John Jantsch, Lisa Larter, Hussein Alibhai, Nicole van Zanten, John Yap.

The Social Shake-Up Conference provides a variety of sessions and case studies. There are 5 tracks – Data & Analytics, Conversation, Creativity, Challenges and Collaboration, as each of them consists of particular sessions. Attendees can create their own schedule based on their preferences. The main topics include creative thinking in terms of customer experience, analytics for engaging mobile users, real-time marketing, social media management, social generation, crisis management, content marketing, best brands on social and much more. Among the key speakers will be Daina Middleton, John Yembrick, Doug Busk, Tracy Bell, Robert Cancalosi.

The conference is focused on creating a successful social strategy. The agenda covers the following workshops: B2B social business tools, CRM, Blogging, global content marketing, social media strategies for financial services (all day). Speakers will be Adam Miller, Kevin Dando, Mindy Stockfield, Amar Ravi, Soniya Monga, Buddy Teaster, Ryan Lewis and others.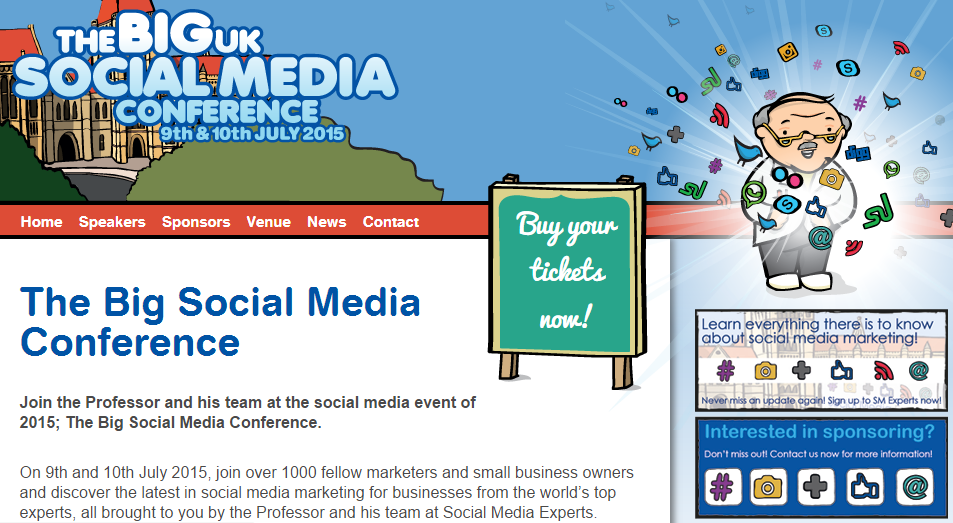 The key themes at The Big Social Media Conference are connected with boosting sales with social media, omni-channel marketing, marketing automation, mailing lists, and social media strategies. The list of speakers includes Mari Smith, Melonie Dodaro, Lilach Bullock, Yossi Erdman, Sharon Flaherty and others.

MozCon is about SEO, community building, brand development, CRO, content marketing, analytics and much more – all presented in a non-traditional way. Some of the speakers will be Adam Singer, Cindy Krum, Courtney Seiter, Dana DiTomaso and David Mihm. The agenda should be published soon.
Stay tuned for Part 2!
https://rankur.com/wp-content/uploads/2016/09/rankur7logo63.png
0
0
Maria Gogova
https://rankur.com/wp-content/uploads/2016/09/rankur7logo63.png
Maria Gogova
2015-04-15 08:28:29
2017-11-03 11:29:44
Upcoming conferences for social media marketers (Part 1)