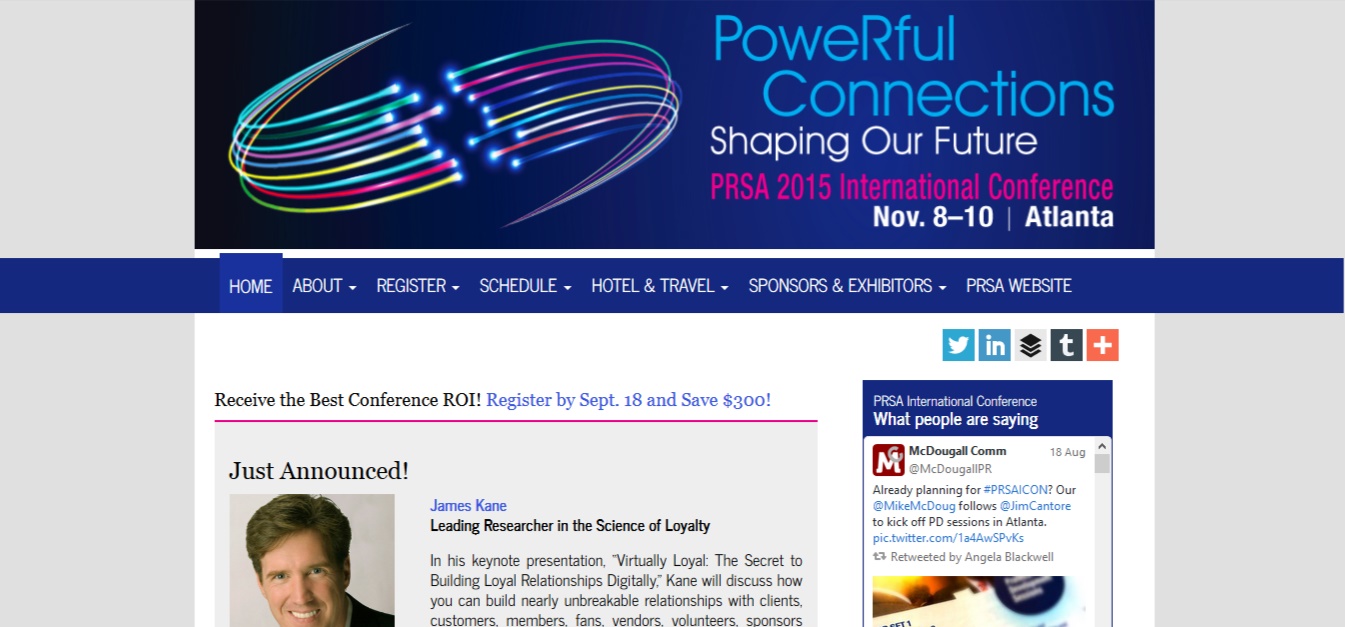 The new portion of this year's social media conferences is here. Don't miss the chance to attend one of these events.
• Inbound 2015 – 8th-11th September, Boston, Massachusetts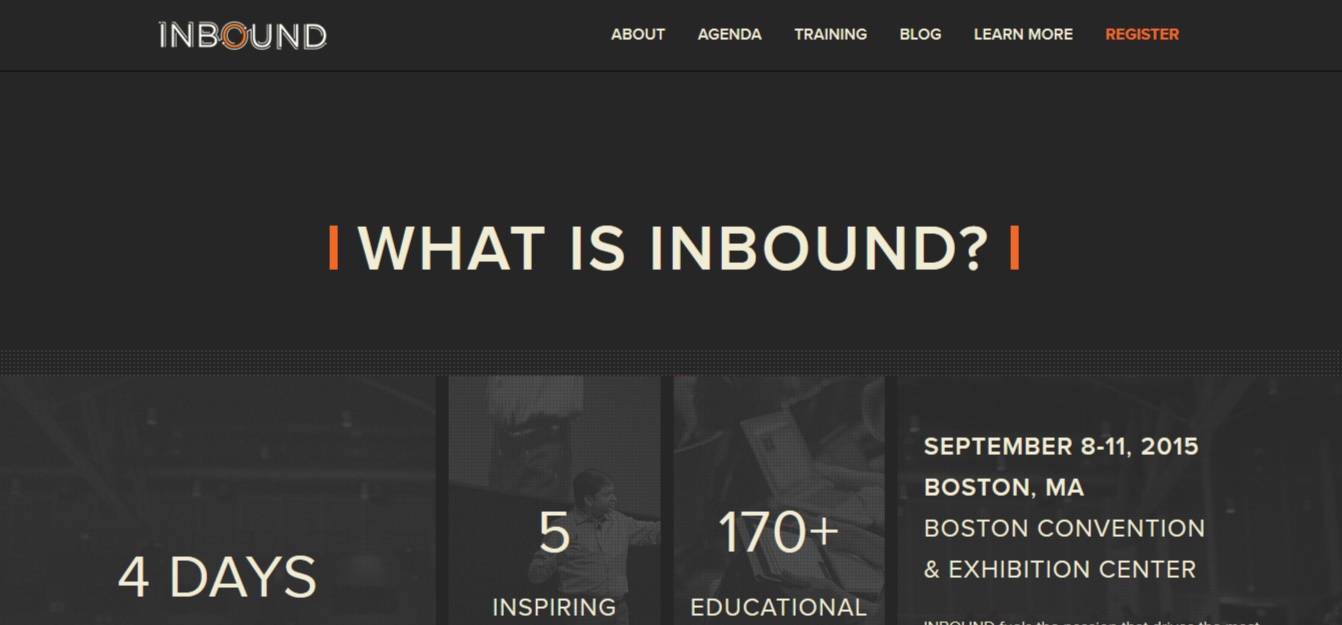 Last year's edition of the Inbound conference was visited by more than 10 000 participants. The expectations for Inbound 2015 are even greater. The conference covers various topics – retention marketing, culture of innovation, PR analytics, company culture, to name but a few. The participants will have the opportunity to build their own program. The official agenda includes keynote presentations, training and breakout sessions, workshops, product demos and network activities. Some of the key speakers will be Seth Godin, Brené Brown, Aziz Ansari, Brian Halligan and Dharmesh Shah, and Daniel Pink.
• Content Marketing World – 8th-11th September, Cleveland, Ohio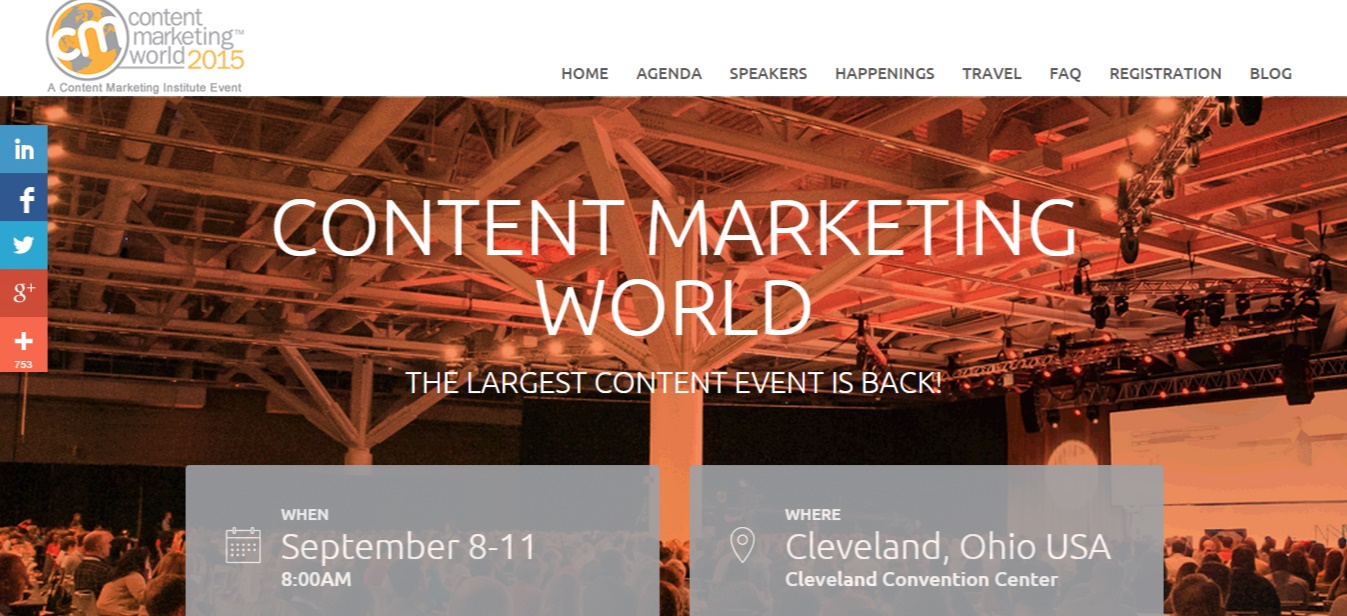 The CMWorld 2015 offers more than 150 sessions on developing a strategy, storytelling, measuring SEO, analytics, promotion techniques and many other topics in the field of content marketing. The 4-day agenda is full of presentations, workshops, panels and labs. Among the speakers at The CMWorld 2015 will be Nick Offerman, John Cleese, Rajiv Chandrasekaran, Joe Pulizzi, Jay Baer, Kathy Button Bell, Andrew Davis, Rand Fishkin, Scott Abel, Ardath Albee and Judd Bagley.
• Pubcon – 5th-8th October, Las Vegas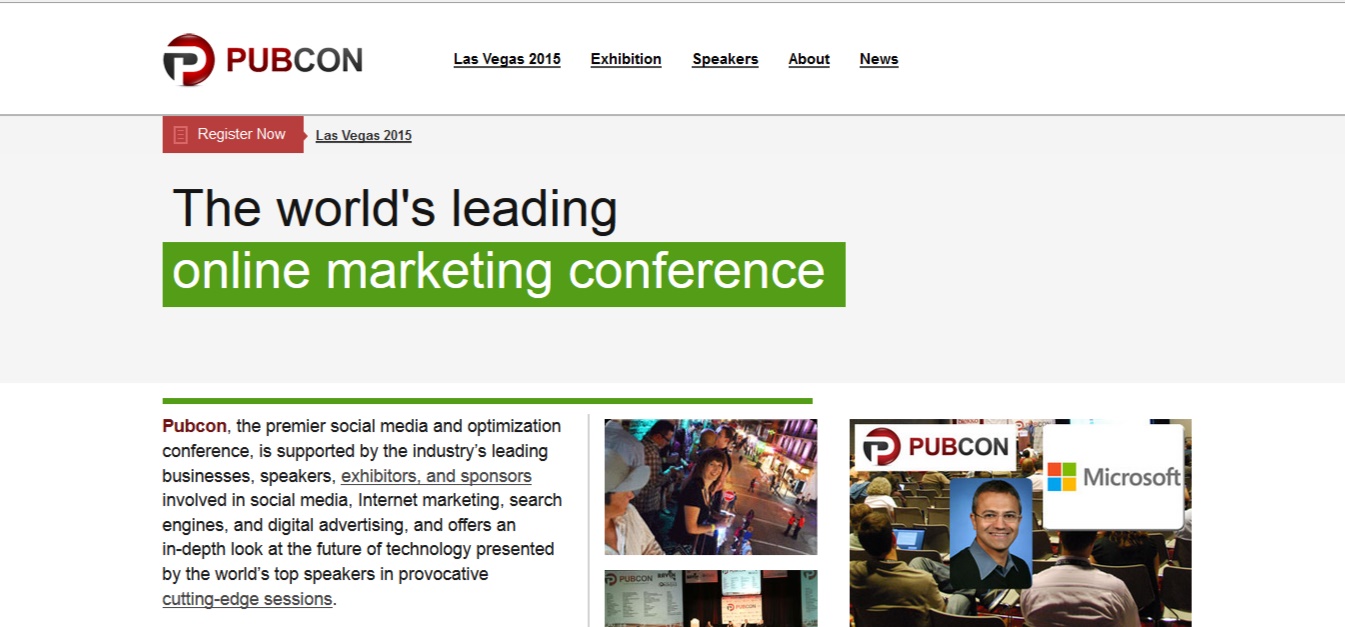 Social media, search engines, digital marketing are the core themes at Pubcon. The agenda includes sessions on SEO, LinkedIn marketing, social media data, branding and social strategies, content marketing, reputation management, video and podcast marketing. In addition, there is an option for visiting the Pubcon Masters Group workshop and training program which will take place the day before the beginning of the conference. This program covers six tracks: SEO: Organic Traffic Optimization, Social Media Campaigns, Paid Search, SEO: Fundamentals, Social Media Advertising, Landing Page Coversion. Speakers at Pubcon will be Abby Johnson, Ann Smarty, Alex Volk, Adam Proehl, Britney Muller, Ashley Ward, Mark Traphagen and many others.
• Social Media Success Summit 2015 – 6th-29th October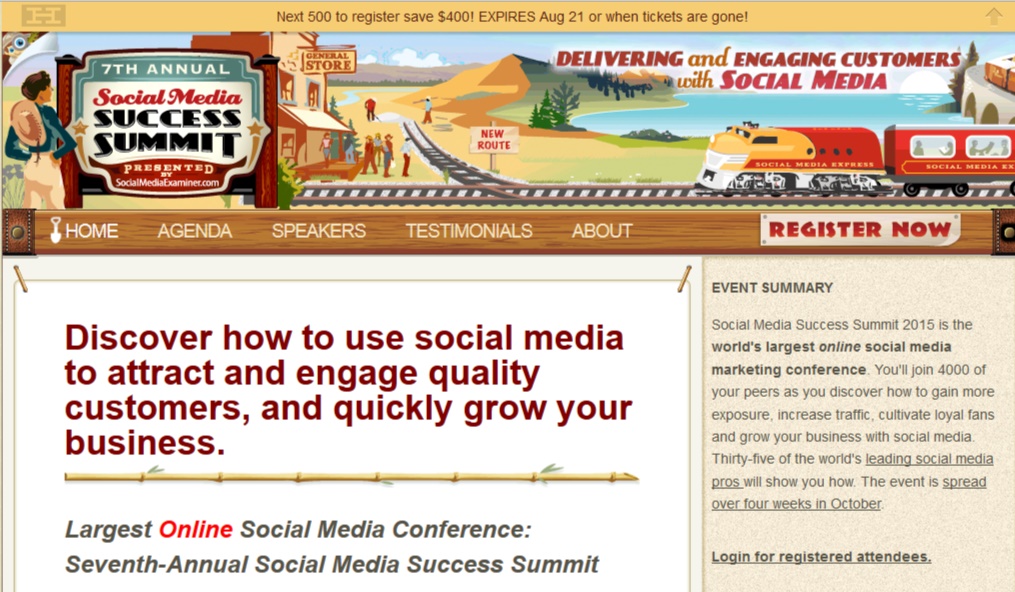 The Social Media Success Summit is an online conference which gives the participants the opportunity to learn a lot about visual marketing and analytics, content marketing, social media networks. The conference will last four weeks as the sessions will be held three days per week. The SSMS provides recordings of all sessions as well as transcripts in English. Key speakers will be Mari Smith, Mark Schaefer, Amy Porterfield, Christopher Penn, Michael Stelzner, Neal Schaffer, Viveka von Rosen, Andrea Vahl and Melonie Dodaro.
• BOLO – 18th-20th October, Tempe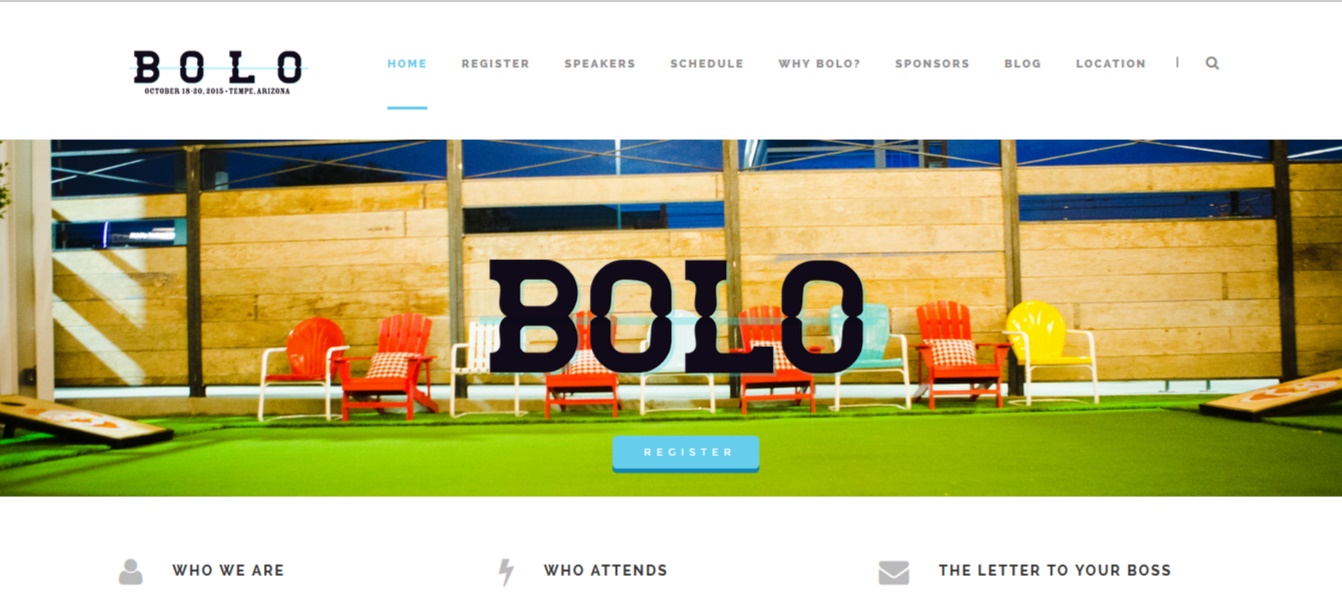 The conference is all about digital marketing. There will be 250 attendees. This will allow the participants to get to know each other better and to build strong future partnerships. The agenda covers topics such as dealing with wicked problems, content marketing, performance optimisation, business development, media strategy, storytelling, niche markets. BOLO also offers a 3P track. This is a pre-conference track which includes presentations on recruitment and retention of talents, optimisations of the workplace for creativity and protection from industry disintermediation. Something new at this year's edition of BOLO will be another track called Applied Strategy. It will be concentrated on the elements of customer engagement through various platforms and digital marketing. Key speakers at BOLO will be Christine Outram, Rohit Bhargava, John Winsor, Drew McLellan, Susan Baier, Adam Rymer, Michael Kaushansky and others.
• B2B Marketing Forum – 20th-23rd October, Boston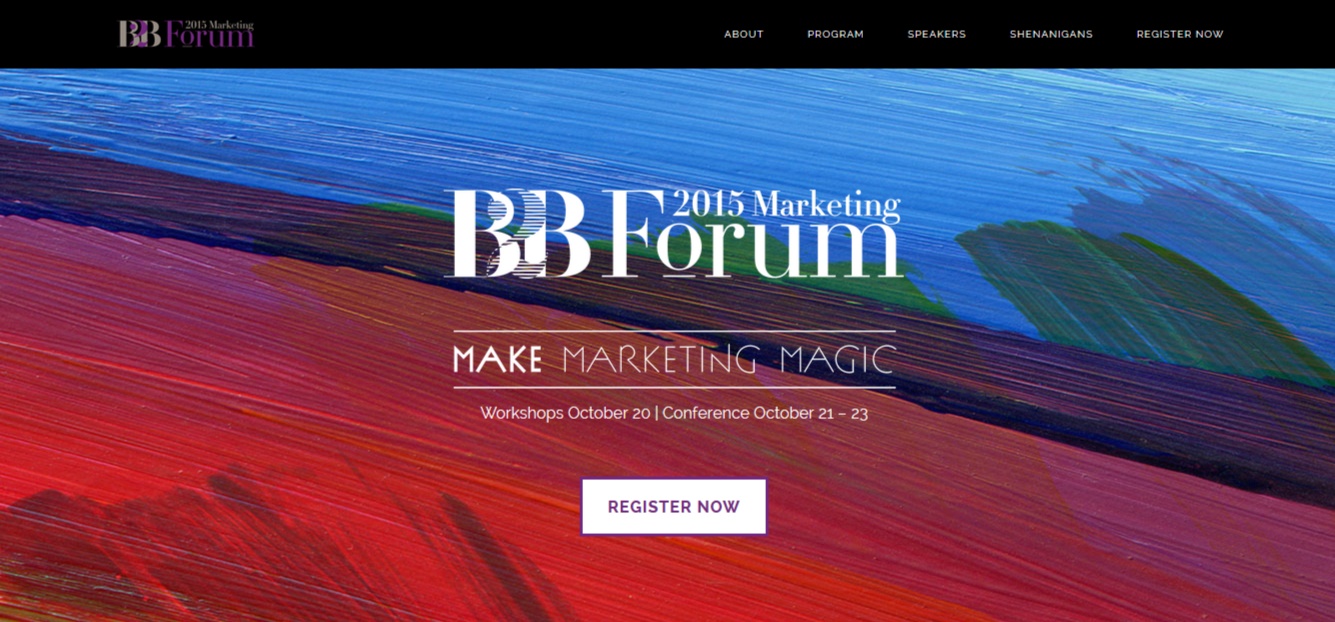 The forum will provide the participants with a lot of useful knowledge and information about B2B marketing. It includes a one-day pre-conference workshop about content and marketing strategies, writing for marketers, marketing planning and lead nurturing. The B2B Marketing Forum includes 54 sessions on Google analytics, marketing leadership, account-based marketing, community marketing, creating a podcast, high-performing emails, managing a marketing team and many more. As it is strongly emphasized there are no panels included on the agenda. The B2B Marketing Forum gives an option for the participants for online access to particular sessions for three months. The list of speakers includes Hana Abaza, Ardath Albee, Jim Beretta, Michael Brenner, Dan Briscoe, Rebecca Cisek, Brian Clark, Heidi Cohen and others.
• PRSA 2015 International Conference – 8th-10th November, Atlanta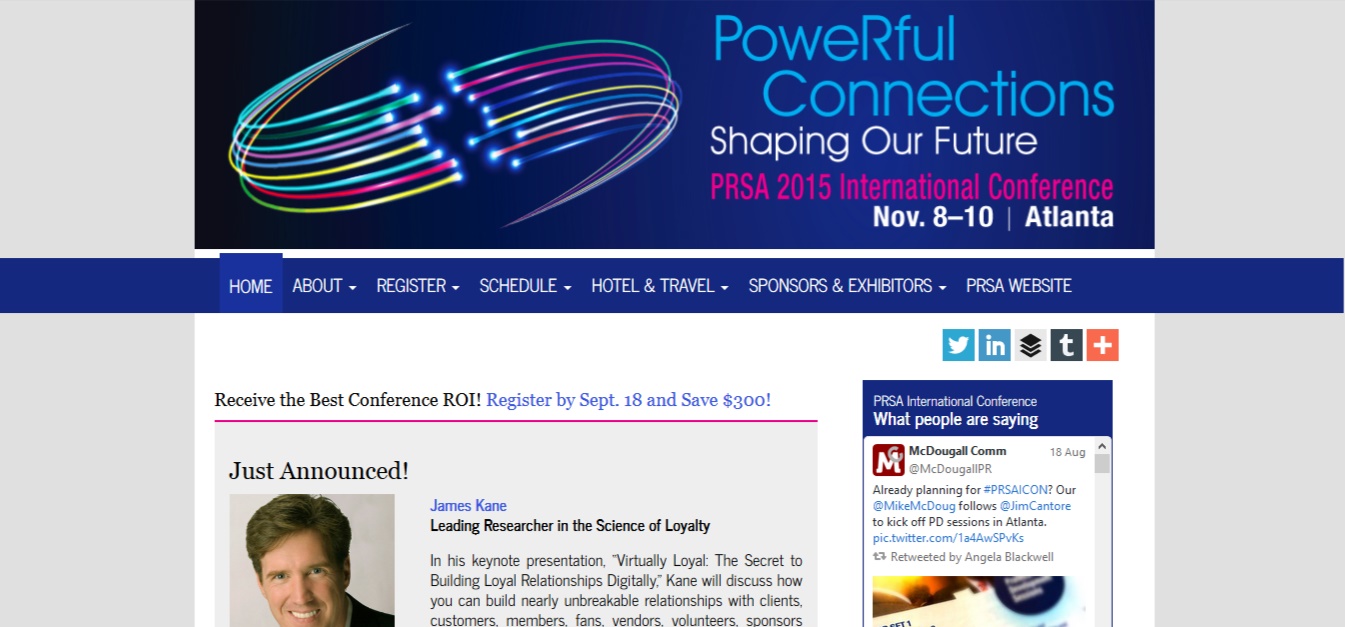 PRSA is about providing networking opportunities and best international practices in the field in one place. The agenda includes five tracks: Integration, Tools and Techniques, Specialization, Strategic Planning and Implementation, Leadership and Management. Each track contains of a couple of sessions as participants can create their own programs choosing which sessions to attend. Some of the topics on the agenda are PR strategies and tactics, content integration, PR analytics, SEO, culture of innovation, influencer landscape. Speakers will be James Kane, Daniel Lubetzky, Sheryl Connelly, Jim Cantore, Joan Gladstone, Brad MacAfee, Priya Ramesh, MaryBeth Vrees, Rita Tateel, Deirdre Breakenridge and others.
https://rankur.com/wp-content/uploads/2015/10/PRSA.jpg
627
1345
Maria Gogova
https://rankur.com/wp-content/uploads/2016/09/rankur7logo63.png
Maria Gogova
2015-09-02 11:53:54
2017-11-03 11:39:14
Upcoming conferences for social media marketers (Part 2)