Design your own dashboards to compare the performance of your brand, products and campaigns via the 'Dashboards' menu.
You can choose what type of information to be shown on your social Dashboard (Timeline, Geography Analysis, Sentiment Analysis, Age group Analysis and more).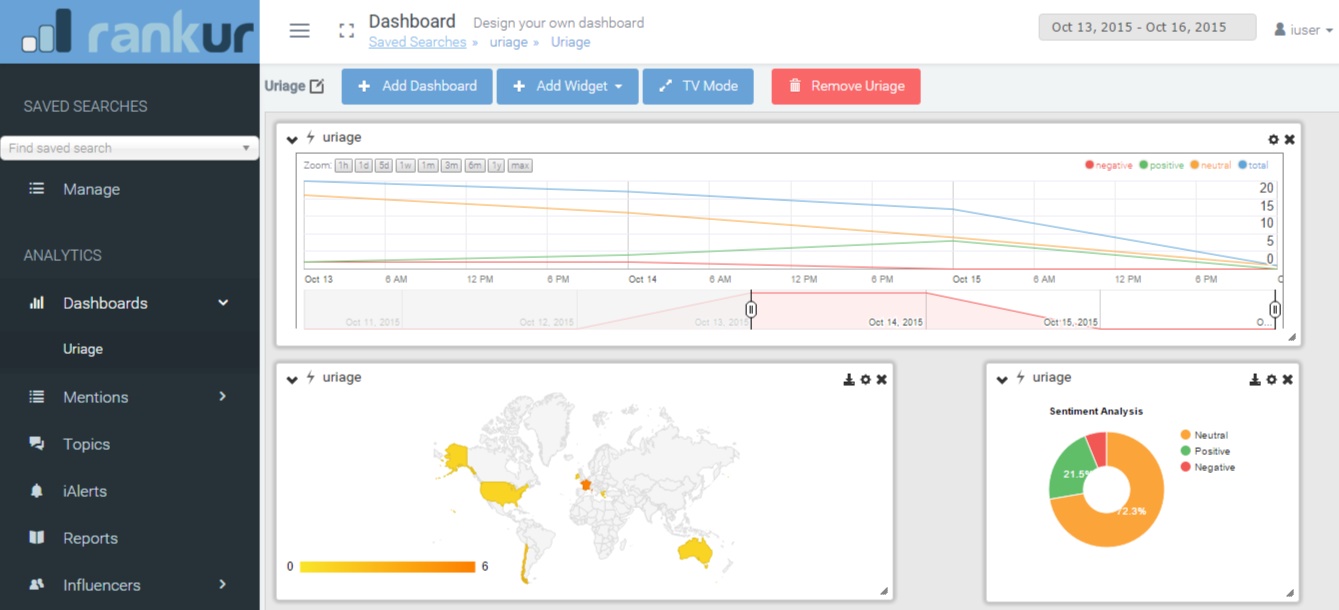 To customize your Dashboard:
Click on Add Widget and choose it. If  you want, you can change the placement and size of the widget by dragging its title bar or its corners.
For additional dashboards, click on Add Dashboard
Every widget has the following features in the menu bar:
Name of the saved search
Setup
Minimise icon
Close icon
Download icon (not present on all widgets)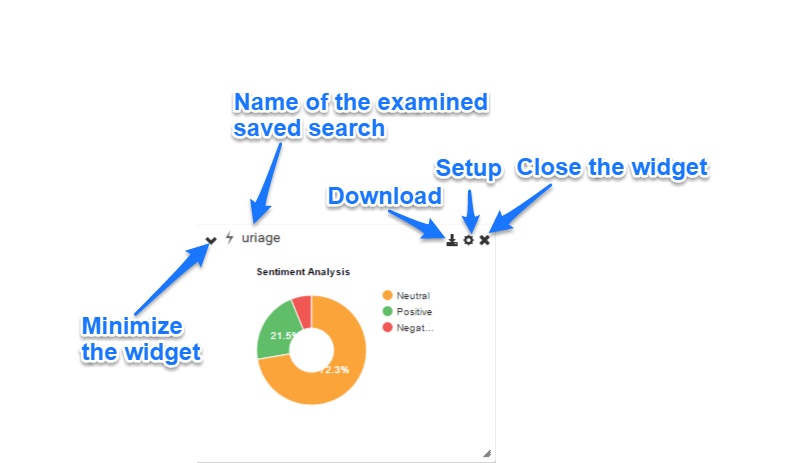 You can place widgets for multiple saved searches side by side on one Dashboard. This is a good way to compare indicators of two or more saved searches at the same time.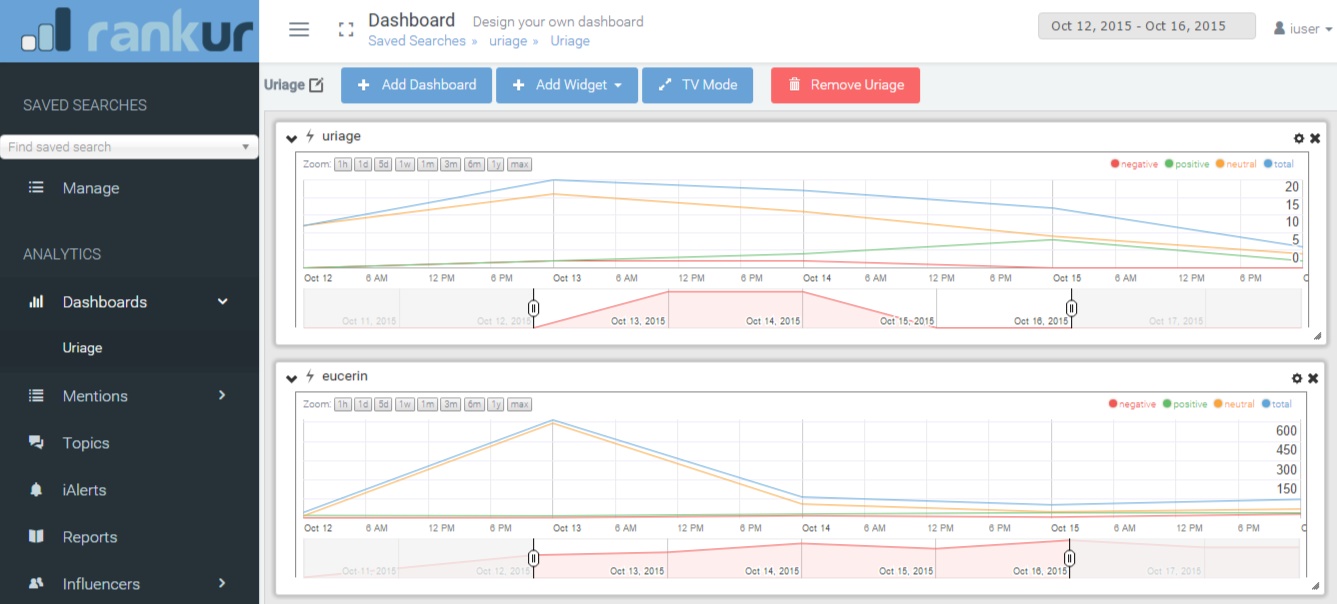 For using this option:
Go to Add Widget and choose a widget from the drop down menu
Click on Setup on the menu bar of the widget
Select a period
Enter a name and choose a saved search or a folder
Click on Save

For your convenience there is an option to present the dashboard on full screen. Just put your browser window on an external monitor and click on TV Mode.